The Board of Directors
Our flagship chapter, Trips for Kids-Marin, has been in operation for 30 years and a vast network of chapters have sprung up organically since then throughout North America. In order to better serve our chapters and grow the movement to get more kids on bikes, the first step to create a national parent organization took place on August 1, 2017, under the guidance of a Marin Board of Directors subcommittee. As of June 2018, that subcommittee was sun-setted, and a new Trips for Kids national Board of Directors was formed. The brand new Board of Directors is listed below, and there are additional positions available:
Trips for Kids is looking for Board members!
If you have an interest in helping to enrich kids' lives through youth development programs that utilize the bicycle as a vehicle for positive change, please consider applying to join the new Trips for Kids national Board of Directors.
To learn about the roles and responsibilities of Trips for Kids board members, please read our Board Member Position Description
Contact our executive director, Robert Alan Ping, to discuss this critical volunteer position: robert@tripsforkids.org
Michael Williams, Treasurer
Lawrence, Kansas
Michael is Associate Professor, News & Information Track Chair, William Allen White School of Journalism and Mass Communications, and father of grown kids. Michael is also a member of the University of Kansas Memorial Union Board of Directors. Michael earned MS and BS degrees in Journalism from the University of Kansas.
Los Angeles, California
A lifelong cyclist with a commitment to social justice, Patricia was a founding board member of Trips for Kids Marin from 1994-2018. Former business development executive in the commercial software industry with CA Technologies, Pansophic Systems and Synon, Inc.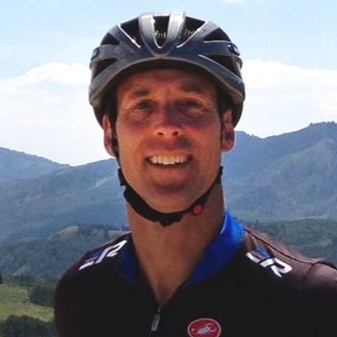 Mill Valley, California
A lifetime cyclist and outdoors enthusiast, Dan leads a sales agency (Marin Bikes, Kuat Racks, Magura USA, Louis Garneau, Cateye America, Swiftwick Socks), worked with Accell North America (Raleigh Bicycles) and currently works with Brose, a German electric motor manufacturer for eBikes. Dan is a father of two and son-in-law of Marilyn Price, Trips for Kids founder.
Charlotte, North Carolina
Dick just retired from his position as the Built Environment & Safe Routes to School Coordinator at Mecklenburg County (NC) Health Dept. He's also a long-time volunteer and board member with the Charlotte ReCyclery and Trips for Kids. He also works with Park and Rec for "Cycling Safety" classes and "Traffic Skills 101," in addition to working to put balance bikes in Charlotte-Mecklenburg Schools as part of the Trips for Kids program.
Boston, Massachusetts
Mary is an RN, PhD, CNRN, ANP, NEA-BC, and Vice President and Associate Chief Nurse, Medicine Patient Services at Boston Children's Hospital, and Pediatric Oncology, Dana-Farber Cancer Institute. She has been an advanced practice nurse in clinical neuroscience at Boston University Medical Center, Massachusetts General Hospital and Boston Healthcare for the Homeless. She is a member of Sigma Theta Tau International, MA & RI Organization of Nurse Leaders and the American Association of Neuroscience Nursing. She is a board member of the Boston Chapter of the American Board of Neuroscience Nursing. Mary earned a BSN from the University of Maine, and an MS and PhD from the Connell School of Nursing, Boston College.
Mill Valley, California
Kirsten was previously the Chief Financial Officer for InsideTrack, and is now a consultant through her own firm, Kirsten Edwards Solutions, providing independent consulting and advising services to companies and investment firms operating in the for-profit education industry. She has experience in finance, IT, business intelligence, operational analytics, business operations, corporate strategy, corporate finance, capital raising, investment analysis, corporate consulting, and business development. Kirsten is also an Advisory Board member for 10,000 Degrees.
Seattle, Washington
Lisa is a former Board of Directors member of Bikes Belong and League of American Bicyclists, former Vice-President of Advocacy and VP of Multi-Modal Products for Sportworks, and a mother of two active boys. Board member of Children's Hospital and Swedish Hospital in Seattle.
Robert Alan Ping, Exec. Dir.
Portland, Oregon
Robert is a career bicycling and youth advocate and father of two active boys, and one of the nation's leading experts on youth bicycling programs and policies. Robert is the Executive Director of Trips for Kids and former Associate Director of Trips for Kids-Marin, former Technical Director for the Safe Routes to School National Partnership, member of the US Congressional Safe Routes to School Task Force, former Executive Director of the Walkable and Livable Communities Institute, and former Safe Routes to School Manager for Oregon's Bicycle Transportation Alliance.