At Trips for Kids, we're building the essential community for improving youth health, happiness, skills and independence. Members of the Trips for Kids chapter family are dedicated change agents who have a passion for advancing our cause. Trips for Kids chapters are a reflection of the Trips for Kids vision, mission and purpose with the ability to convene local communities at the neighborhood and county level. Chapters have tremendous flexibility within the Trips for Kids structure. The local chapter chooses what works best for them.
Chapter members get a double benefit when joining the Trips for Kids family. On the one hand, you have the national—and international—reach of the national team with our expertise, resources, marketing and myriad contacts at your disposal. On the other hand, you get the satisfaction of being embraced and engaged by colleagues in the movement to empower kids
connectivity
Have a question ranging from budgeting to programs? Want to share an idea or gain some inspiration? You have a vast network of experienced leaders to collaborate with—anytime, anywhere—at your fingertips!
You will be a member of the Trips for Kids family and can more efficiently serve your community by being a part of a greater network. Connect virtually, and in person, to a network of local leaders who are actively engaged in positive youth development. Tap into information and opportunities that are specific to your local programs and needs. The possibilities are endless. Be an active part of your North American family of chapters!
national interface
Once you join our Trips for Kids chapter network, you will receive access to variety of exclusive benefits as your chapter forms and grows. The National team works with chapters in a number of ways. One is support with the administrative tasks and knowledge associated with starting up a new chapter. Once your chapter is rolling, by virtue of your Trips for Kids affiliation, you can also directly benefit from:
· Access to Trips for Kids' Respected 30-year Logo and Brand Identity
· One-on-One and Group Coaching from your National Team
· Unlimited Access to the Exclusive Chapter Resource Center: Fact Sheets, Curricula and Guidance, Marketing Materials and more
· Subscription to Monthly Chapter Newsletter and Public Newsletter and Private Chapter Facebook Page
· Free Products and Exclusive Discounts on Bikes, Parts, Accessories and More
· Inclusion in National News Alerts, Social Media and Newsletters
· Live and Archived Webinars for Free
· Access to Your Own Personal Chapter Mentor and Interest Groups
· Inclusion in the Trips for Kids Chapter Map and List
· A Free Chapter Web Page
· Free and low-cost database and event management software and support
· Collaborative National Marketing and Fundraising Opportunities
· Access to the NIAC/ANI Affinity Group Insurance Program
· Opportunities to Participate in National Marketing and Fundraising Events
Gain Recognition and Credibility from the Trips for Kids Brand
Being a part of the vast network of Trips for Kids chapters throughout the US and Canada means that you are part of a tried and true movement to empower youth. Your chapter will benefit from the name recognition, reputation and public goodwill from over 30 years of successful programming.
Coaching from the National Team
Your national team members are only a phone call or email away. You bring the passion and we will work with you to develop a successful and sustainable program in your area. If we don't have the answer, we will find it for you--sometimes from other chapters.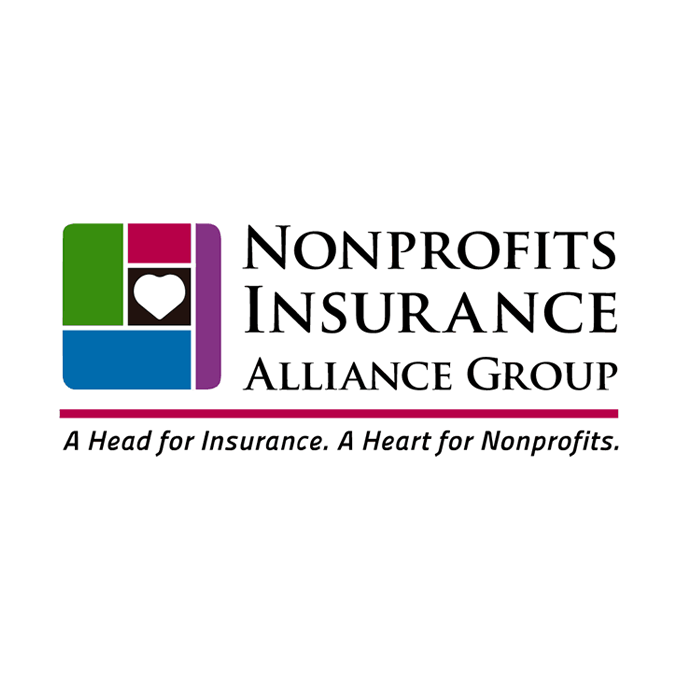 As a Trips for Kids chapter, you qualify for a highly simplified application and discounts on a variety of insurance options including General Liability insurance, Directors & Officers insurance, Auto Insurance, discounts on Criminal Background Checks, and additional plans and benefits through the Nonprofits Insurance Alliance of California (NIAC) and Nonprofits Insurance Alliance (ANI).
Connect with like-minded colleagues and increase your impact! As a Trips for Kids chapter, you have the opportunity to join or form an Interest Group. Explore specific program topics, deepen your knowledge on special issues, connect with colleagues who share your interests, and even serve as an Interest Group Leader.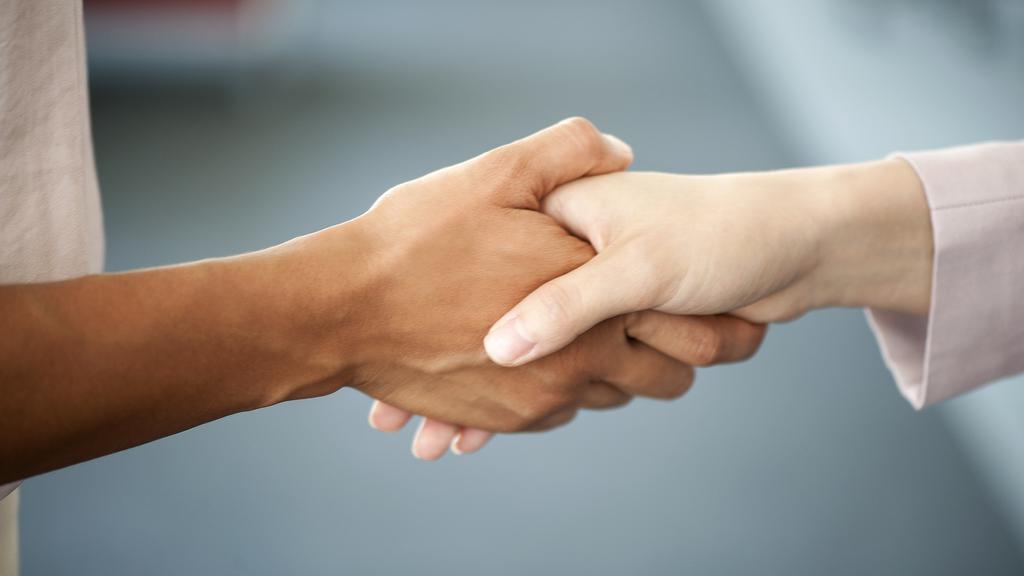 We encourage all of our chapters to interact with one another to assist in sharing best practices. During your chapter's formation stage, each of our emerging chapters is partnered with both a junior and senior chapter mentor to provide them with different perspectives as you develop your programming. Junior chapter mentors are chapters that have been in operation for up to two years. Senior mentors have been operating their chapter for three or more years. Consider your mentors like camp counselors who are there to help you navigate, as a bonus to your national team!
Not ready to start your own website? No problem. Trips for Kids National will host a pre-designed web-page for your chapter on our site until you are ready to host your own. You provide the content and photos, we provide you with a URL to share with others.
Opportunity to Participate in National Events
As a member of our Trips for Kids family, you will receive free passes to the Sea Otter Classic held each April in Monterey, California, and to the Outdoor Retailer conference held each June in Denver, Colorado. If your chapter is based within a few hours' drive from Monterey, adults and kids from your chapter can attend our annual Youth Jamboree at the Sea Otter Classic.
Database & event mgmt software and support
You will receive free access to our Raceplanner database and event management software, along with technical support from the national team. Raceplanner is a one-stop shop for storing and tracking your supporters, donors, volunteers, staff, kids and more. Raceplanner also includes a very low-cost event tracking and management system, so that you can easily run local fundraising, marketing events, and track your group rides and/or classes, clinics and sessions. Send a newsletter, conduct a donor drive, manage your contacts all from one place! Raceplanner also includes a smart phone application, so that your field staff and volunteers can input participants right at the trail head or in the classroom – the data goes right into your own chapter Raceplanner account automatically.
Free & Discounted Merchandise & Services
We've partnered with a variety of businesses to get you great rates and exclusive discounts on merchandise and services like bikes, parts, accessories, clothing and more. Chapter directors can save on all products and services available on our online ReCyclery Bike Shop at recyclery.bike, in addition to:
Once your new chapter qualifies, you will receive an annual free chapter support kit-- valued at $1,000 or more--that includes a variety of items to assist your chapter, such as: helmets, water bottles, first aid kits, tubes, handlebar grips, Trips for Kids branded apparel for leaders and much, much, more!
Due to the generosity of our platinum-level sponsor Giant Bicycles, each new chapter that completes their emerging stage and achieves their full chapter status will also receive five brand new mountain bikes to assist them with serving kids in their community - total value w/shipping @ $2,000.
Free and Discounted Clif Bars
Clif Bar provides an assortment of their bars – for free - to our active chapters each year, plus we can provide additional discounts on more bars if your kids get really, really hungry.
Free Sunscreen from John Wayne Cancer Foundation
Most of our time is spent outside and we want to make sure we protect our kids from the harsh effects of the sun. We have teamed up with the John Wayne Cancer Foundation to share information from their "Block the Blaze" program and to provide each rider with free sunscreen.
Bicycles need chains. Our sponsor KMC Chains assists our chapters by providing deep discounts on purchases of their new chains.
Bikes do not last forever. Over time, your trail ride program bikes will need replenishing. Marin Bikes allows chapters to replenish their Trail Ride Program bikes with up to a 50% discount!
Park Tool Company allows Trips for Kids chapters to place orders twice a year at wholesale pricing. New chapters may get a toolkit as part of their Chapter Startup Kit.
Discount on Custom Primal Wear Jerseys
Branding your individual chapter is important. Primal Wear offers Trips for Kids chapters the opportunity to order customized chapter jerseys at deeply discounted pricing.
Discounts on Custom T-shirts and Apparel
Charlotte-based Recover Brands will work with you to create your own chapter t-shirt, long sleeve, hooded shirts, and sleeveless shirts at a special rate provided to Trips for Kids!
Access to Exclusive Online Store
Every chapter has ongoing program-related needs, whether you need to replenish your medical kit or order more helmets. Our exclusive online chapter store allows chapter directors to purchase items at 1/3 of the typical online retail price! Many of these items can be sold locally by your chapter to raise funds for your programs.
Trips for Kids Branded Merchandise at Cost
As a Trips for Kids chapter, you have the opportunity to purchase Trips for Kids National branded merchandise, available on the Online ReCyclery Shop, at our cost.
Bike Flights Shipping Discount
Trips for Kids chapter staff are eligible to participate in BikeFlights.com Industry Employee Program (IEP) and get a discount of 20% off bike shipping rates up to three times per year. It can be used for personal use or work travel.