A bird's eye view of the Trips for Kids Tulare County chapter's Discovery Ride program in action. (1 minute video; click here or image)
From our Partner: Giant Bicycles
"At Giant; our mantra is "Ride Life". This is not just a catchy ad phrase. We sincerely believe in the power of the bicycle to change and enrich lives forever. For 30 years Trips for Kids chapters have been using the bicycle as a tool for human development. Exposing our youth to a world of possibilities outside of their world, guiding them through critical self-discovery of inner strength, selfless teamwork and the brilliance of nature. We are honored to support those who do the right thing to develop hope and good people for our future."
-------------
OUR IMPACT
____
OVER 200,000 KIDS MORE ACTIVE
500,000 KIDS BY 2028
For 30 years we have been providing transformative experiences and personal empowerment for young people of all communities, especially those most in need.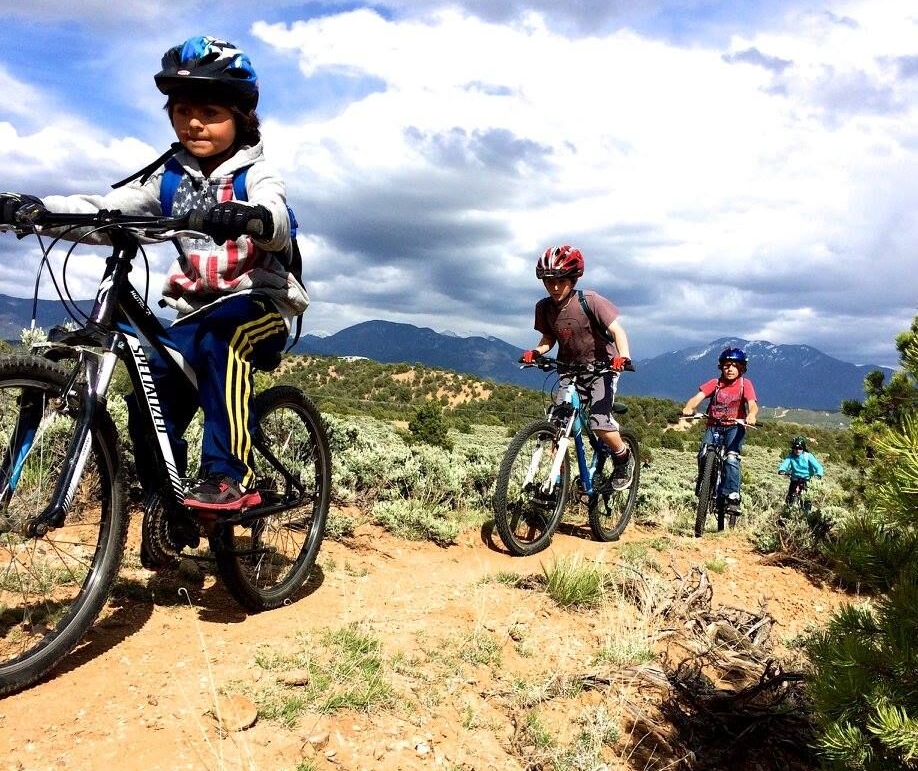 WHAT WE DO
____
Every kid in every community deserves the opportunity to know the joy of riding a bike while enjoying the freedom to explore the natural world on two wheels. For some, this is their first venture beyond the boundaries of their urban neighborhoods!
WHAT WE DO
____
Imagine an after-school classroom and job training space where kids use tools, complete projects and are mentored by students and adult volunteers! This is the Earn-a-Bike Workshop—kids complete lessons and earn credits towards their own bike.
WHAT WE DO
____
Mobile Bike Clinics bring the joy of biking and bike ownership to kids at their school or community after-school sites. We give lessons on bike safety, skill development and basic bike maintenance, and go on fun rides.
____
WHAT WE DO
____
Trips for Kids operates five 'ReCyclery' bike shops that help support our youth development programs. These shops are more than just bike stores; they keep used bikes out of landfills, provide jobs for program graduates and provide affordable, environmentally-friendly modes of transportation.
____
EVERY KID -
EVERY COMMUNITY
COMING SOON:
ONLINE RECYCLERY @: recyclery.bike
____
MAKING AN IMPACT WITH OUR PARTNERS
platinum LEVEL